media page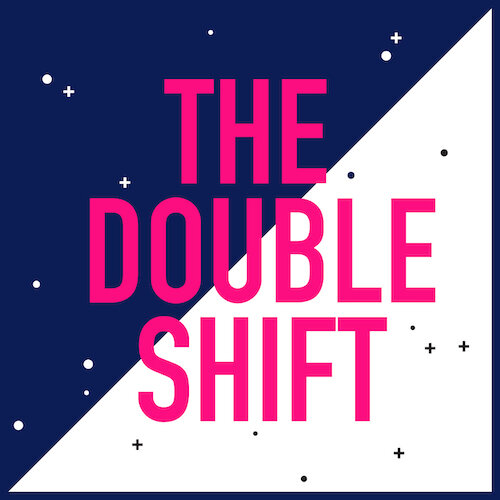 The Double Shift is a reported, narrative show about a new generation of working mothers. Season 2 is out November 11th and features six powerful conversations that tackle the more personal side of being a working mother -- our lives at home. These stories, from a transgender parent living communally to an orthodox Jewish woman without custody of her kids, will challenge expectations and conventional wisdom about how families and relationships should work, and help us reimagine different ways of living way outside the conventional nuclear family box.
The Double Shift is funded in part through the generous support of the Ford Foundation.
Katherine Goldstein
Creator and Host
Katherine Goldstein is the creator and host of The Double Shift podcast. She is an award-winning journalist who is an expert on working mothers. She was a 2017 Nieman Fellow at Harvard University and has a track record for conversation-setting work, such as the viral New York Times oped, "The Open Secret of Anti-Mom Bias in the Workplace." Previously, she was the editor of vanityfair.com, and a director of social media strategy at Slate. She runs Double Shift Productions as an independent media company and lives in Durham, N.C. She is the mother to a four-year-old son.
She's also the creator of The F*ck Mom Guilt World Tour, which promotes and discusses themes from the show, with successful, sold out events in NYC, Durham, NC, and the Bay Area.
She runs Double Shift Productions as an independent journalism company out of Durham, N.C., where she lives with her husband and her four-year-old son.
---
The First Season
•       10 approx 25-min. reported episodes
•       All content available for free download bi-weekly on Mondays
•       First episode released Feb. 11, 2019
The Second Season
·       Six 40-min reported episodes, with one live bonus episode
·       All content available for free to download weekly on Mondays
·       First episode of season two released: November 11, 2019
For more information contact:
Email: askthedoubleshift@gmail.com
Phone: 404-271-8826
---